About us
There is nothing like sinking your teeth into an authentic Indian meal at Delhi to Canberra. You can find us in Melba at 12 Chinner Crescent, just a short drive from Melba Shops. We offer a delicious entree menu of Chilli Chicken and Vegetable Samosa, and you are sure to enjoy a main course of Bombay Beef or Aloo Baingan. Order a dessert of Mango Kulfi or Gulab Jamun to finish your meal. Delhi to Canberra also serves lamb, goat, rice, noodle and seafood meals. You can order your meal for dine-in, takeaway or delivery.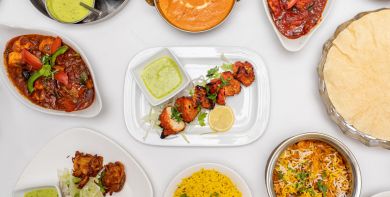 Reviews
Elizabeth
"Tasty food"
9/02/2020
David
"I enjoyed it. Garlic naans were good"
12/01/2020
Evan
"This is by far the best indian food in canberra."
7/01/2020
Cathy
"Food is delicious, possibly the cheesiest cheese naan in Canberra!"
3/01/2020